Serving Houston, Austin & San Antonio
Houston's Preferred Spray Foam Technicians
Keeping your summers cool and your winters warm, our primary goal at Bi Polar Spray Foam Engineers is to keep your home comfortable for you and your family.
Bi Polar Spray Foam Engineers has highly trained technicians that been proudly serving Houston, Austin, San Antonio and surrounding areas for almost 10 years. We offer you peace of mind, ensuring your equipment operates safely. We help you save money on your bills.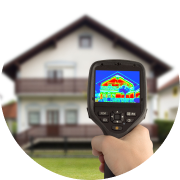 Energy Efficient Spray Foam Insulation
Properly installed energy-efficient spray foam insulation can result in energy savings of up to 40%-50% over the lifespan of your property.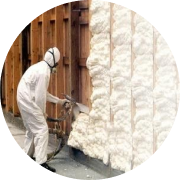 Open-cell Spray Foam Insulation
Open-cell spray foam insulation is a non-structural thermal insulation material applied as a spray with a density of half a pound. It is commonly used in wall cavities and floor assemblies.
Closed-cell Spray Foam Insulation
Closed-cell spray foam insulation is an extremely efficient insulation material with an R-Value above 6.6 per inch after aging. It is one of the most effective options commercially available.

Testimonials
"These guys are awesome! On Time, on Budget, perfect installation!
I am glad I went with them."
"I was able to contact them through text message
and they came right away!
"Thanks for the new A/C unit. It works like a dream.
These guys were really great, on time and very professional."
Spray Foam Insulation TX
Save Money and Live More Comfortably Improving Home Energy Efficiency With Spray Foam Insulation saving you money on utility bills.
LEARN MORE